During the offensive on the Kyiv region, an incredible amount of russian enemy equipment was used to destroy villages, towns, and local residents. Therefore, the first and foremost arduous task was to track the offensive and find where the troops were coming from.
But only a 16-year-old schoolboy could cope with this task. No matter how dangerous this task was.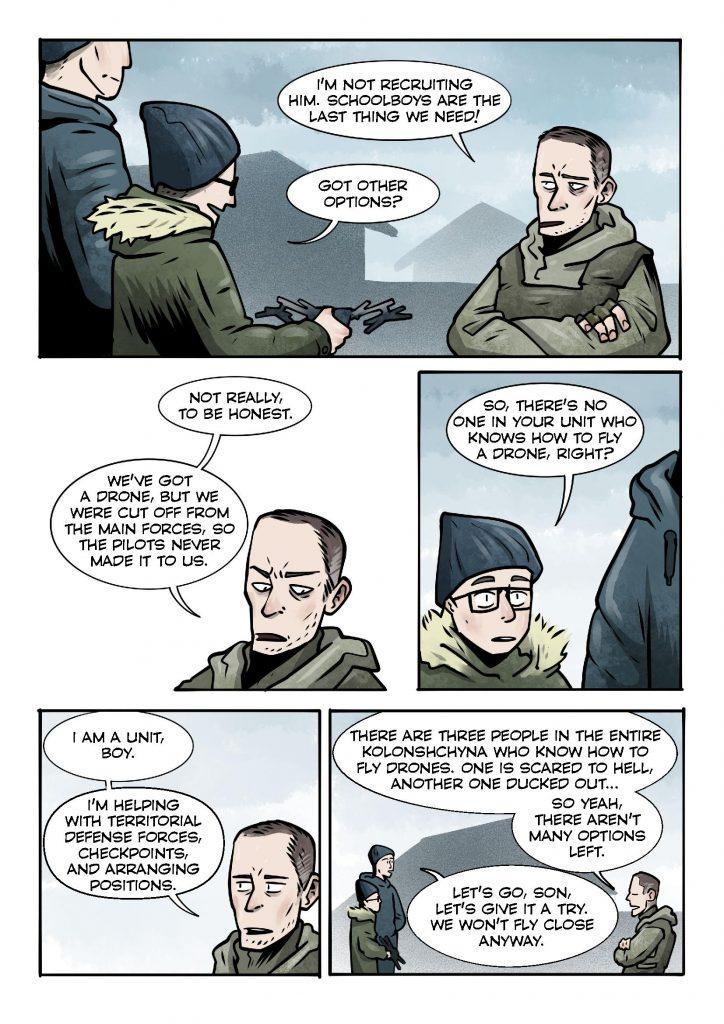 Featured comics
---
This site is published with the support of the European Endowment for Democracy (EED). Its content does not necessarily reflect the official position of EED. The information or views expressed on this site are the sole responsibility of its authors.