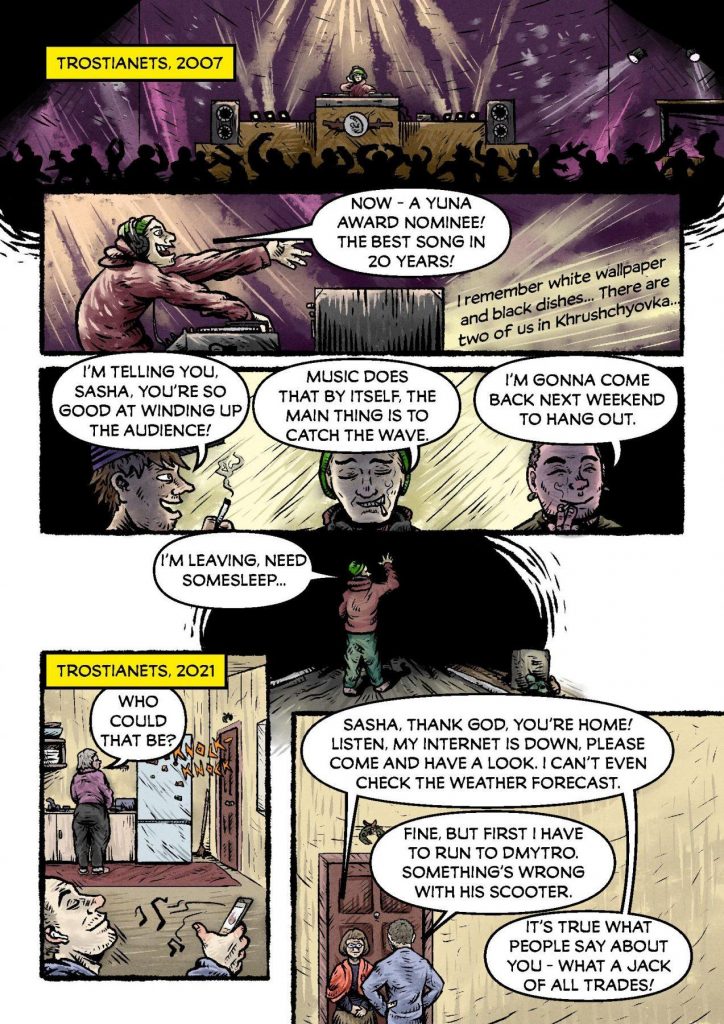 Sasha has changed many professions in his life. From a DJ to a computer repairman. In February 2022, he has to master a new profession – to become a guerrilla.

His native town Trostianets is occupied, and the man is not going to sit idly by. Sasha has no weapons, but he has a phone that can be used to transmit the coordinates of the Armed Forces of Ukraine.
A man was out of luck – one day, he got caught in a russian torture chamber with a hat over his eyes. He spends several weeks in darkness while human dramas replace each other around him.
---
This site is published with the support of the European Endowment for Democracy (EED). Its content does not necessarily reflect the official position of EED. The information or views expressed on this site are the sole responsibility of its authors.