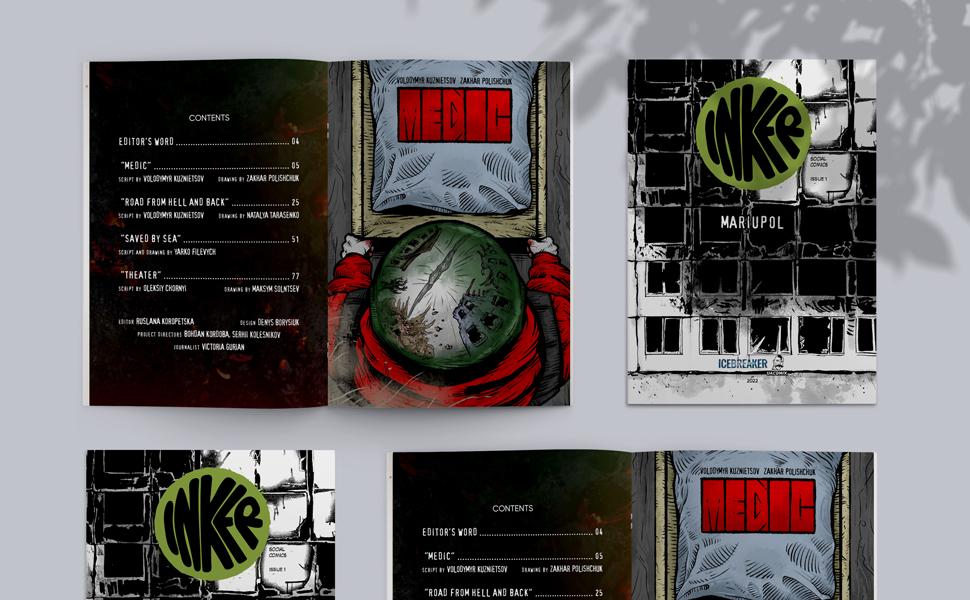 War events in besieged Mariupol
War allows us to see not only death, destruction, and annihilation, but it also allows us to see real heroes, the kindness of strangers, the unity in the eyes of millions, and the history from which the blood is cold.
Our first issue of the comic magazine is dedicated to the city of Mariupol. A city that has become hell on earth.
A story about brave doctors, the sea that saved lives, and the Drama Theater, which became a refuge and a tragedy for hundreds of people. About the road to hell, from which he miraculously managed to return.
We are also proud to announce a partnership with uacomix.store. Together we will publish more than one magazine and illustrate more than one story.
Read, share with friends, and subscribe to our social networks, so you don't miss new issues.
Based on interviews with the witnesses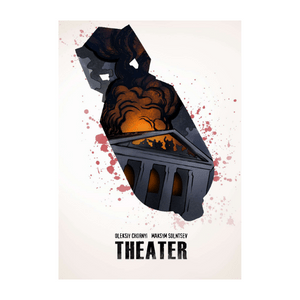 Theater
The building of the Mariupol Drama Theater survived World War II almost unscathed, but did not withstand the missiles of the "liberators".
Sasha had been working as a lighting artist in the Drama Theater all her life. The war forced her to retrain as a volunteer. It was Sasha who opened the doors of the theater to hundreds of asylum seekers. Within a few days, 1,500 citizens were eventually hiding from bombings, and just 50 residents of Mariupol were to be accommodated.
Sasha managed to organize it all – from cooking for everyone to cleaning toilets. But on March 16, 2022, there was an explosion…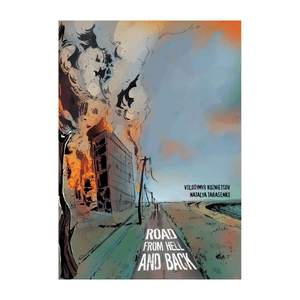 Road from Hell and Back
Alevtyna did not want to hear anything about evacuation until the last minute. She changed her mind when the Russian aerial bomb hit her house. When you're burying your neighbors in the yard of a destroyed high-rise, all hopes for the best are gone.
The only way to leave the besieged city was by walking. Elderly parents would clearly not make it through. But having found herself in a peaceful land, Alevtyna understands that peaceful life is impossible when you know that your loved ones are still in the epicenter of hell.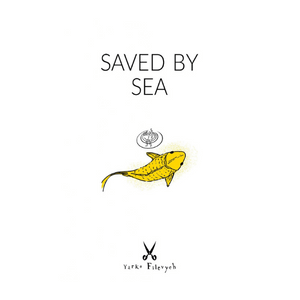 Saved by Sea
Life had already beaten Dima before the war did. The absence of a permanent job, epilepsy, and drug addiction don't add reasons to look on the bright side. And yet, instead of breaking him completely, this war helped him to understand his purpose. Might be too late.
After all, the city is already surrounded by enemy troops, and the streets familiar from childhood are turning into ruins every minute. It is impossible to get out of this hell. Suddenly, Dima comes up with a crazy idea that only a real madman could decide to implement.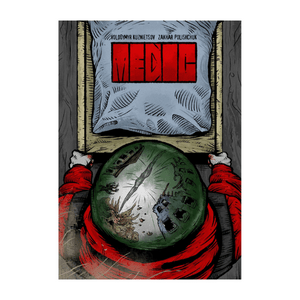 Medic
Serhiy is 24, and he's stoked about working in an ambulance. When the battles for Mariupol started, the guy had so much work to do that he had no time to sleep.
Within 22 days, Serhiy and his colleagues happened to see tons of blood. They were always looking danger in the face. They witnessed the most dramatic scenes of the siege. This is a story about people who didn't lose their dignity and sense of duty even when the fear consumed everything human faster than the fire flames.
What to do if you find yourself in a surrounded city?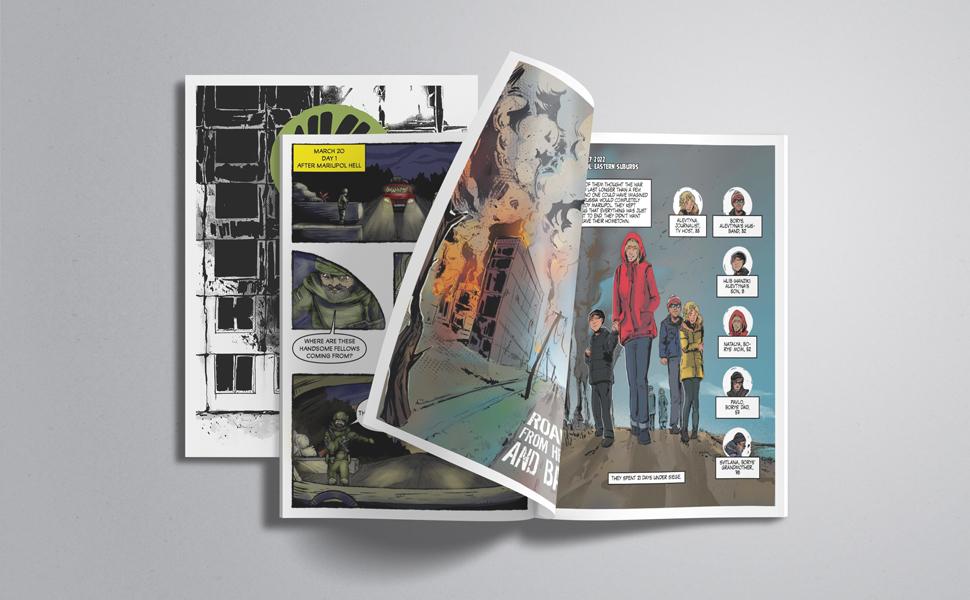 How to get out and how to survive?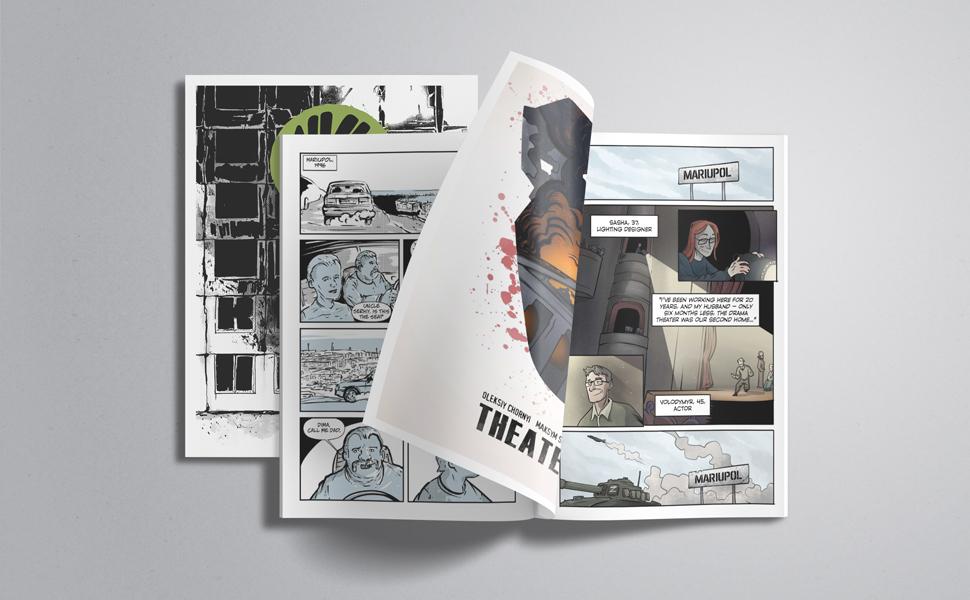 ---
You can buy the full Issue of Comic Book – "Mariupol"
---
Featured comics
---
This site is published with the support of the European Endowment for Democracy (EED). Its content does not necessarily reflect the official position of EED. The information or views expressed on this site are the sole responsibility of its authors.